Covid 19 and Home Learning area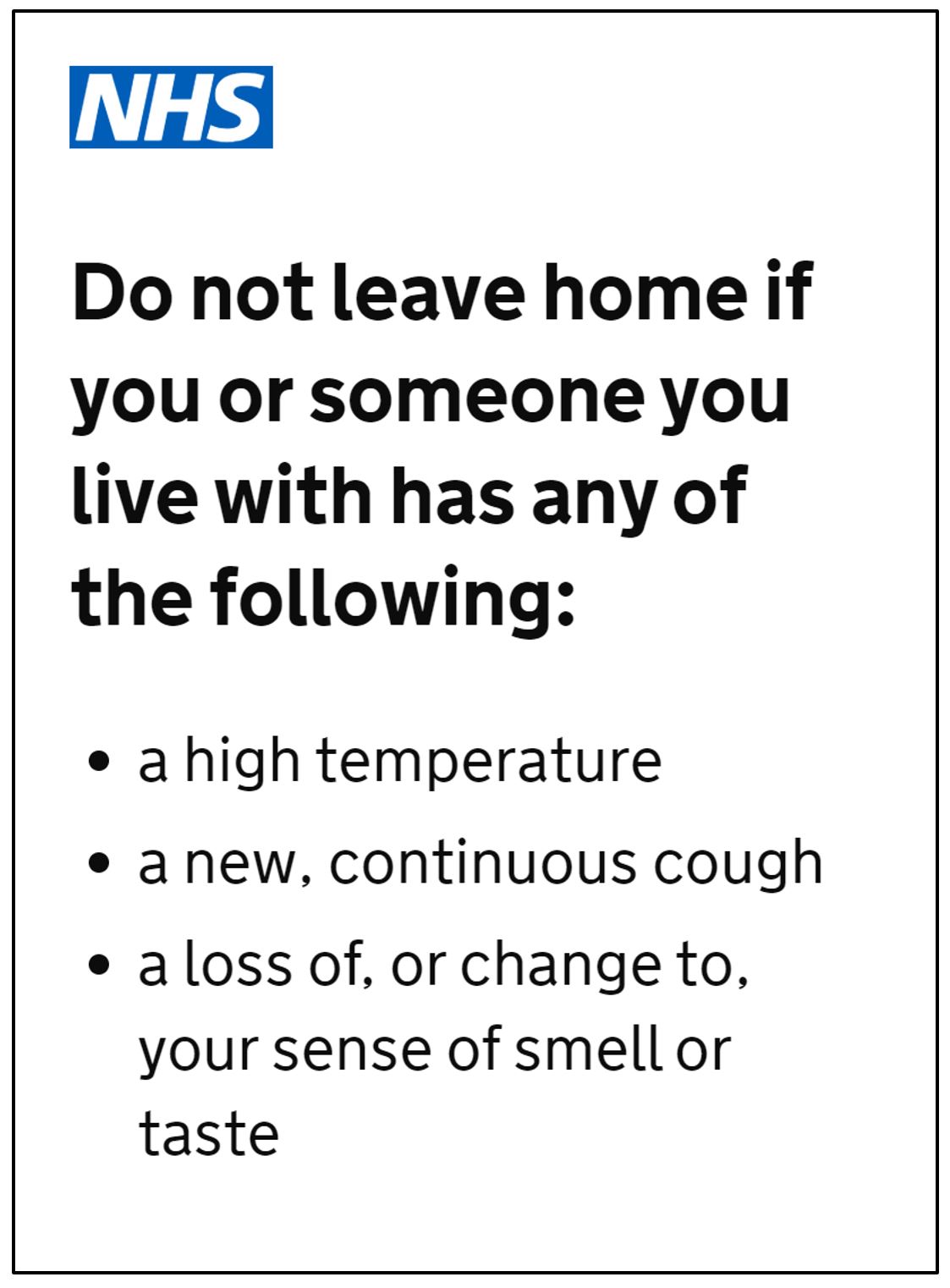 Thursday 25th February 2021
Re: Wider opening for all pupils on the 8th March
As I am sure you are aware, the government has stated that all children are to return to full time education from Monday 8 th March 2021.
Attendance is mandatory and we are expecting to see all pupils on the 8th as long as they do not have any Covid-19 symptoms or if they are self-isolating because of being a close contact of a positive case.
We are really looking forward to seeing all the children! You have done amazing pieces of work at home and we thank you for all of your support.
Very little has changed since the Autumn term, but I would like to share the following key points with you:
 Children will be in bubbles made up of 2 classes as they were in the Autumn term. Close contacts of positive cases will have to self-isolate according to the guidance.
 Different year groups will still have different start and finish time. Please be aware of your child's drop off and pick up time. This needs to be the time they are at the playground and ready to go in. Please do not arrive before your time. You need to be prompt for both please.
School Times
Year 3 - 9:05/3:20
Year 4 - 9:00/3:10
Year 5 - 8:55/3:05
Year 6 - 8:50/3:00
 Children need to be dropped off and picked up by 1 adult only.
 Access to the site is available from the Eastcourt Road and Overdale Road gates. The Ash Close gate will remain as exit only.
 There is a one-way system around school as before.
 Social distancing for adults always needs to be maintained.
 All adults on site MUST wear a face covering unless they are exempt. Please be aware that staff will ask you to wear a face covering which covers the mouth and nose.
 School uniform and shoes will need to be worn. However, we are more flexible if school shoes don't fit at this time of the year. Please send children in sensible and suitable alternative shoes.
 No large rucksacks please. Only book bags, water bottle and packed lunch if needed.
 Children to continue to wear PE kit for the full day. Ask your teachers for a reminder of the PE day in your class Teams meetings next week.
 Hot dinners will still be available; however these will be eaten in the classroom as before. Please pay on Parentpay as usual. There is a new menu which will be sent out soon.
 If you need to speak to a teacher, please email the office to request a phone call.
 You can still use the year group email address to contact teachers if you need to.
 Please call the office in advance if you need to come into reception.
 Pre and After school care will run as normal. Please keep in consistent wraparound care bubbles.
 Bring in all of the children's home learning work into school so it can be celebrated once it's been quarantined for 48 hours.
 Any borrowed laptops or ipads from school need to be brought back in to school within the first week. Please deliver them to the porch and place them on the table.
 If anyone in your house has Covid symptoms or are going for a Covid test then do not send your children to school!
I realise what we have set out is very strict and not our usual way of working, but unfortunately to keep us all as safe as possible we all need to follow them.
Parents'/Carers' Evenings meetings week beginning Monday 1st March 2021
Appointments will appear on your child's Teams calendar 24 hours before your appointment. Please click on the 'Join' button when it is the correct time. We are looking forward to seeing you albeit virtually.
Lockdown has been a challenging period for all of us, and we'd like to thank you again for your continuing support during this difficult and uncertain time. If you or your child have any concerns about returning to school, or if you think your child might need extra support when they return, please get in touch with the class teacher via the year group email address. We'll continue to keep in touch if we update our plans or if we need to make changes due to new government guidance. I look forward to seeing you soon.
Warm regards,
Matt Evans
Head Teacher
Latest information about our Covid-19 prevention measures and response.
Please click on the globe at the top of the page to change the language.
How to report a positive or unclear Covid-19 test result if your child is currently attending school:
During school office times: call 01162883736
Out of school office times (between 4pm and 8am and weekends): TEXT 07710021763 from a parent/carer phone stating the child's name and class and we will call you back as soon as possible.
Please report cases as soon as possible to enable us to inform the correct people.
Please report immediately:
any positive or 'inconclusive' Covid test results
if there are positive cases in the household
even if your child has been off school, please inform us so we can confirm to school dates
Your child should stay off school:
if your child displays symptoms (they must not return until there is a negative test result or they self-isolate for 14 days)
if anyone in the household displays symptoms
while awaiting a test result
if there is a positive a test result in your household
if they have been in close contact with anyone who has tested positive
if they have been advised to self-isolate
Please help us reduce the risk for all by:
following the government's coronavirus advice
adults to wear a mask when on the Overdale site
adhering to social distancing
washing or sanitising hands regularly
do not arrive early on to the school site to avoid queueing
DO NOT LEAVE HOME IF YOU OR SOMEONE YOU LIVE WITH HAS ANY OF THE FOLLOWING SYMPTOMS:
a high temperature
a new, continuous cough
a loss of, or change to, your sense of taste or smell
Bubble closures and self-isolating:
In the event of a positive or inconclusive case, a rapid risk assessment is carried out by the school and Public Health Leicester. This might result in classes, bubbles or individuals having to self-isolate because they have come into close contact with the affected individual.
If a bubble or class is closed Home Learning tasks will be delivered via Teams. See the Home Learning information at the bottom of this page.
Self-isolating means:
Your child must ...
stay at home both during the school week and during weekends
not take part in any activities such as sport during this self-isolation period or coming into contact with anyone outside of their home
remain at home while taking other children within the household to school (if this is not possible, speak to the office to discuss drop off and pick up arrangements at the gate - the child must not come on to the site - please keep socially distant)
stay at home for 14 days. This is because it can take several days before an individual develops symptoms, or the virus can be detected
If a child has been identified as a contact, a negative test result does not mean they can return to school earlier
Not go to the shops, relatives/friends house, childminders, the park or any other place other than their own home
only exercise in their own home or outdoor space
The rest of the household does not need to self-isolate. However, they do if they develop the symptoms mentioned above.
Please help us all keep safe by the following:
Keep socially distant at all times
Do not queue at the gates - arrive on time and not before
Wait for children on the playground but keep distant, keep younger children close to you and avoid contact with other families
Wear a face covering (unless exempt) and keep them on when speaking to staff
Call the office to arrange an appointment or phone call with a member of staff
Use the path or road correctly when on the site to allow people to pass by safely
Do not bring in birthday or other celebration sweets/gifts for pupils to share
Children are to come to school in PE kit when it is their day - they are to bring dry clothes in just in cae they get cold or wet
Bring in extra jumpers to keep warm in well ventilated rooms during the Autumn and Winter
Children are to have a water bottle
See the Covid-19 Risk Assessments below: