Home Learning
Team OJS
Reading for pleasure with Mr Lang
The reading is with Permission of Collins/HarperCollins Children's Books
We are all keen to ensure that our pupils can continue with their learning, so within this area our class teachers have created relevant tasks for your children to work on. However, we are realistic and wouldn't expect children to be doing everything all the time. We have designed tasks (along with reading and TT Rockstars) to last no more than 2-3 hours. We know you will also consider your child's physical and mental fitness so we have also added some suggestions to help with this too.
"If you are thinking of trying to make your children do hours of lessons at home, don't. It will just add to yours and everyone else's stress and is not what is needed right now. Instead:
Read together. Anything that your child enjoys - a favourite novel, poems, magazines, non-fiction.
Cook together. Garden together. Fix things together. Play board-games together. Let them build a tent in the living room or garden. Build things with Lego or clean junk from the recycling. Enjoy the sounds of the birds, now rising again above the reduced sound of traffic."
This is amazing. Audible.com (an Amazon company) have made some of their audible books available for free as long as schools are shut. Follow the link below: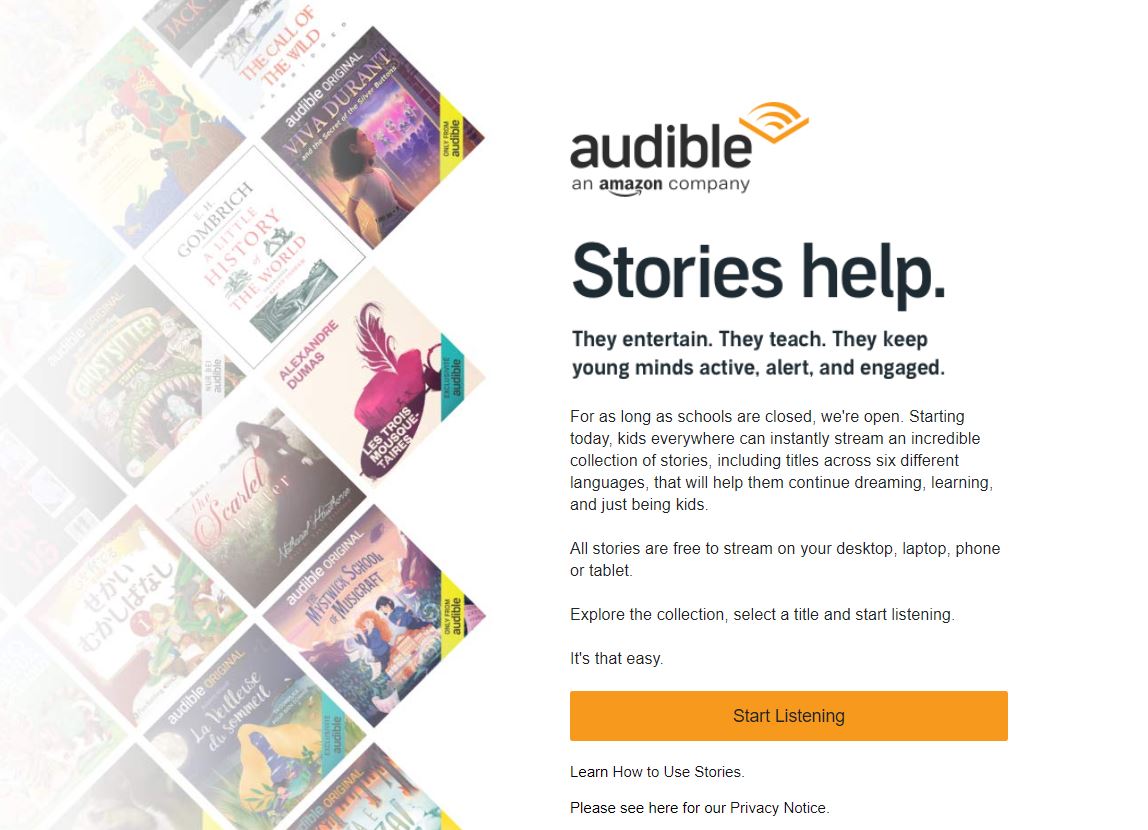 Mr Amias is also telling a story. See below:
Click below to listen to David Walliams tell stories for free:

Also, see some of the activities that Pobble suggest which DON'T need a screen: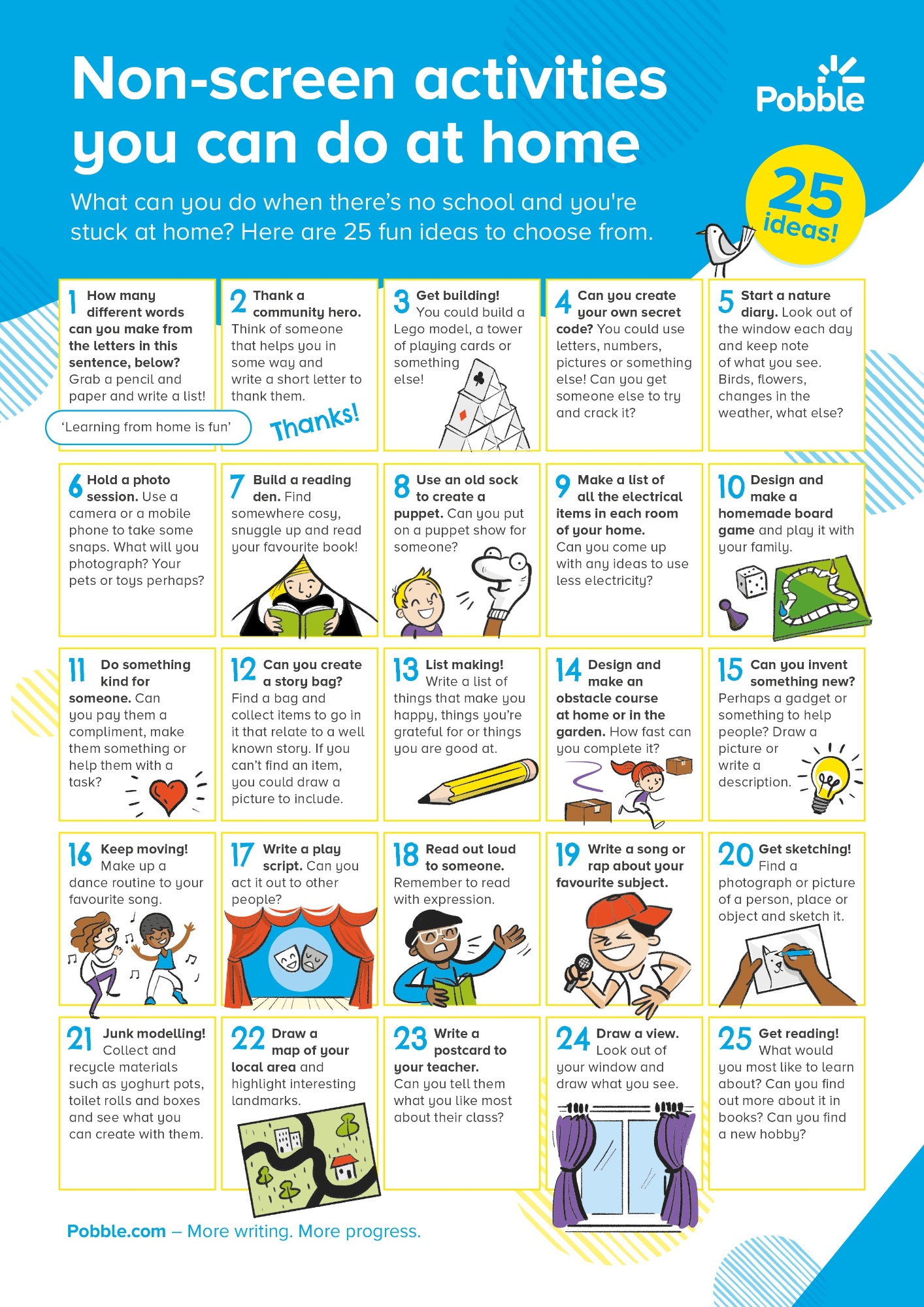 Click on the PDF below.
Practice times tables skills: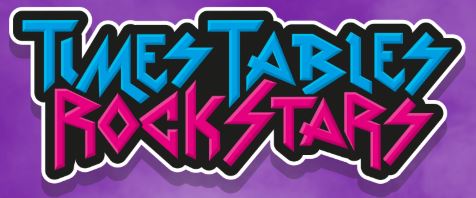 Keep the mind and body fit and healthy with:

BBC Bitesize KS2 sites:
Or have a go (with adult supervision) at some of the recipes and activities below.