An outstanding end to the season..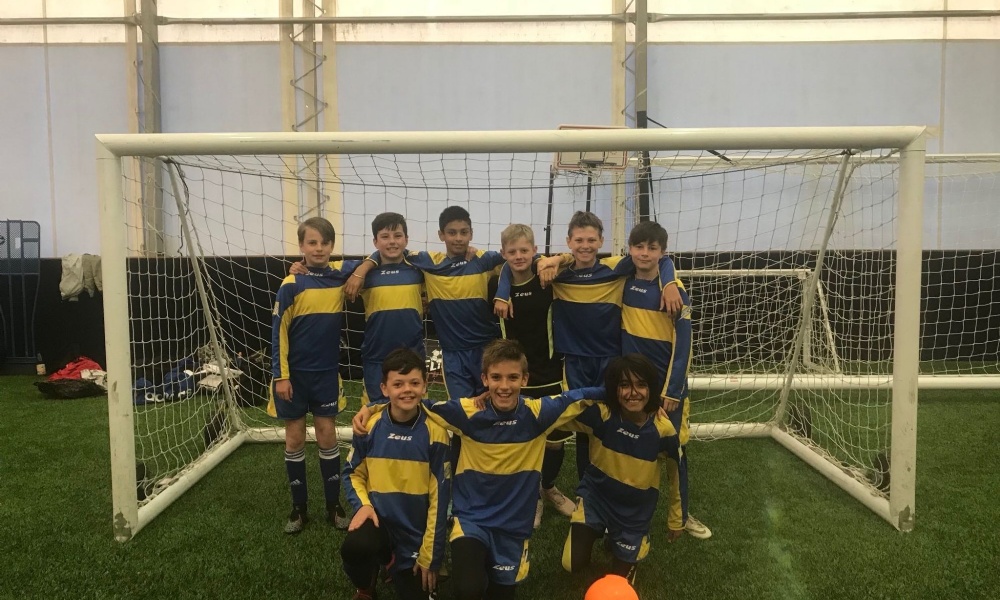 ...for the Yr6 boys football team!
After an outstanding end to the season, which saw us qualify for the pre finals day at the LCFC training dome, our Year 6 football team have progressed to the finals day after 3 comprehensive wins. The finals day will take place at the King Power Stadium on Wednesday 22nd May.
This group of players have been representing the Overdale since Year 4. They have grown into a wonderful footballing team, who are now realising their potential. Quick on the break but determined in defence, the squad always play with smiles on their faces. It has been a pleasure to coach this group of boys.
Squad
Lewis (GK) comfortable on the ball and has made huge saves when called upon, getting better and more confidence with age.
Elliot (DEF) comfortable on the ball and reads the game well. Not afraid to head the ball in tough situations.
Joe (DEF) left sided defender, brave and listens to instructions. Not one to dive straight into a tackle.
Veer (DEF) Mr Reliable – beginning to understand his roles within the team with great effectiveness.
Charlie (MID) Captain. Can control the game both with his calmness, passing ability and his willingness to put a tackle in.
Charlie (MID) the engine of the team. Never stops running and has no fear. Makes big contributions when needed.
Sam (Wing) small and fast. Sam is great on the ball has lots of energy and scores important goals.
Ethan (Wing) Tricky winger doesn't do him justice. Amazing feet and vision with a great eye for goal. One to Watch.
Max (ST) Pace. Defends from the front and has grown into being our number 1 striker. Hattrick hero in our last league game to send us through to the pre-finals day tournament.
Coaches – Mr Ellis and Mr Cross
Please come and support the team on Wednesday 22nd May. It is free to come and watch with the matches kicking off at 12.30 and finishing around 3.