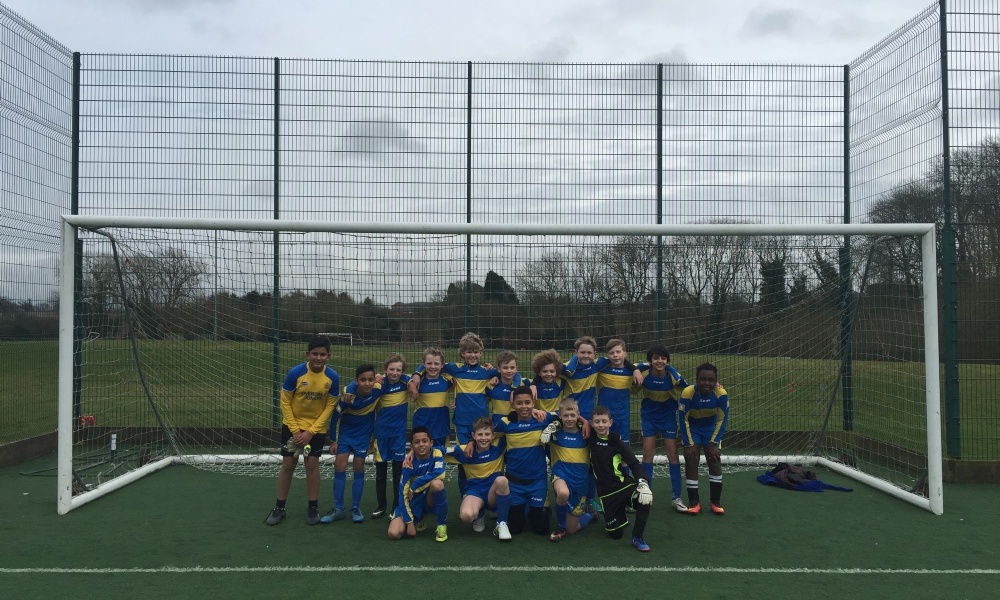 The 'A' Team are through!
We took two teams to a football tournament at Judgemeadow Community College. Both teams were put into two different groups containing 4 other schools.

The 'B' team showed fantastic team spirit and determination and ended up winning one match, drawing one match and losing two matches.

The 'A' team also showed fantastic team spirit and determination and ended up winning three matches and losing one from their four games.

These results meant that unfortunately the 'B' team were knocked out of the competition but the 'A' team made it through to the semi finals where they played against Bishop Ellis from Thurmaston.

What a fantastic game this proved to be. Overdale defended fantastically with the opposition having the best chances, Our goalkeeper, Jamie C making some amazing saves throughout the game. After 8 minutes and the final whistle being blown the match finished 0-0. This resulted in 6 minutes of extra time and if a team scored a goal this would mean the game is over. After 6 minutes it was still goalless and we went to penalties.

Step forward our 3 brave penalty takers. As nerves were running high, Jack S stepped up and scored. It was their turn and Jamie C pulled off a remarkably save to keep Overdale in front. Sam C stepped up and scored to make it 2-0 to Overdale. Their resulting penalty made it 2-1 meaning that if our captain, Mookie, scored Overdale would make it through to the finals day at the LCFC training dome and 5 matches away from playing at Stamford Bridge. He made it 3-1 to Overdale by scoring.

Our 'A' team now move on to the finals day against 5 other county/city schools.