Academy Status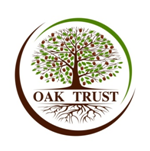 Further to the consultation held between 9th March and 7th April 2017 the heads and governors of Brookside Primary, Manor High, Overdale Infant, Overdale Junior and Woodland Grange are pleased to announce the impending formation of a multi academy trust.
The trust, which will be known as Oak Multi Academy Trust or Oak Trust in its shortened form, will be distinctive in its truly collaborative ethos where pupils' needs are put first and there is a focus on achieving outstanding outcomes for pupils.
Please see full details in the letter below.
Please note previous documentation, used as part of the consultation and Trustee appointment exercise, have been left for reference.
Thank you to everyone for contributing to the process to date.
---

Mrs J Hart
Headteacher