Events and News
We have lots of wonderful multicultural food events coming up in the New Year 2019 – take a look at the dates below and see when you can join in!
Food for Life Diary Dates:
SNAG meeting with Overdale Infant and Junior school councils, parents and LTS Catering, Tuesday 22 January 2019, 10.30-11.25 in the Dining Hall. How can we make school meals even better? Help us develop new school menus and our dining environment. We would love to see you there. This is a school council and Parent Forum event. (Please see notes of the meeting in the document below).
Y5/6 Cookery Competition – this event is open to all Y5/6 pupils to design a healthy 2-course school meal, cook it and send off their entry to our new caterers, LTS Catering. Information leaflets and application forms have been sent out in January. Children may be invited to take part in the semi-finals in April or indeed the final cook-off in June 2019! Last year two of our Y6 pupils won the Leicester City Primary Chef of the Year 2018 – can we do it again?!
Welcome Wednesdays Come Dine With Us (30 tickets per event):
Y3 - Wednesday 6th February 2019, 1145, dining hall
Y4 – Wednesday 27th February 2019, 1145, dining hall
Y5 – Wednesday 6th March 2019, 1145, dining hall
Y6 - Wednesday 13th March 2019, 12.15, dining hall
Teatime Special:
Curry night (100 tickets) - Wed 13th Feb, 4.45pm- 5.30pm, dining hall
Multi-cultural Events:
French Breakfast event (100 tickets) Tuesday 12 March, 8.30-8.55am, dining hall, for school pupils only
Y5 Cooking multicultural food with the School Cook, February (dates TBC) in the dining hall, for school pupils only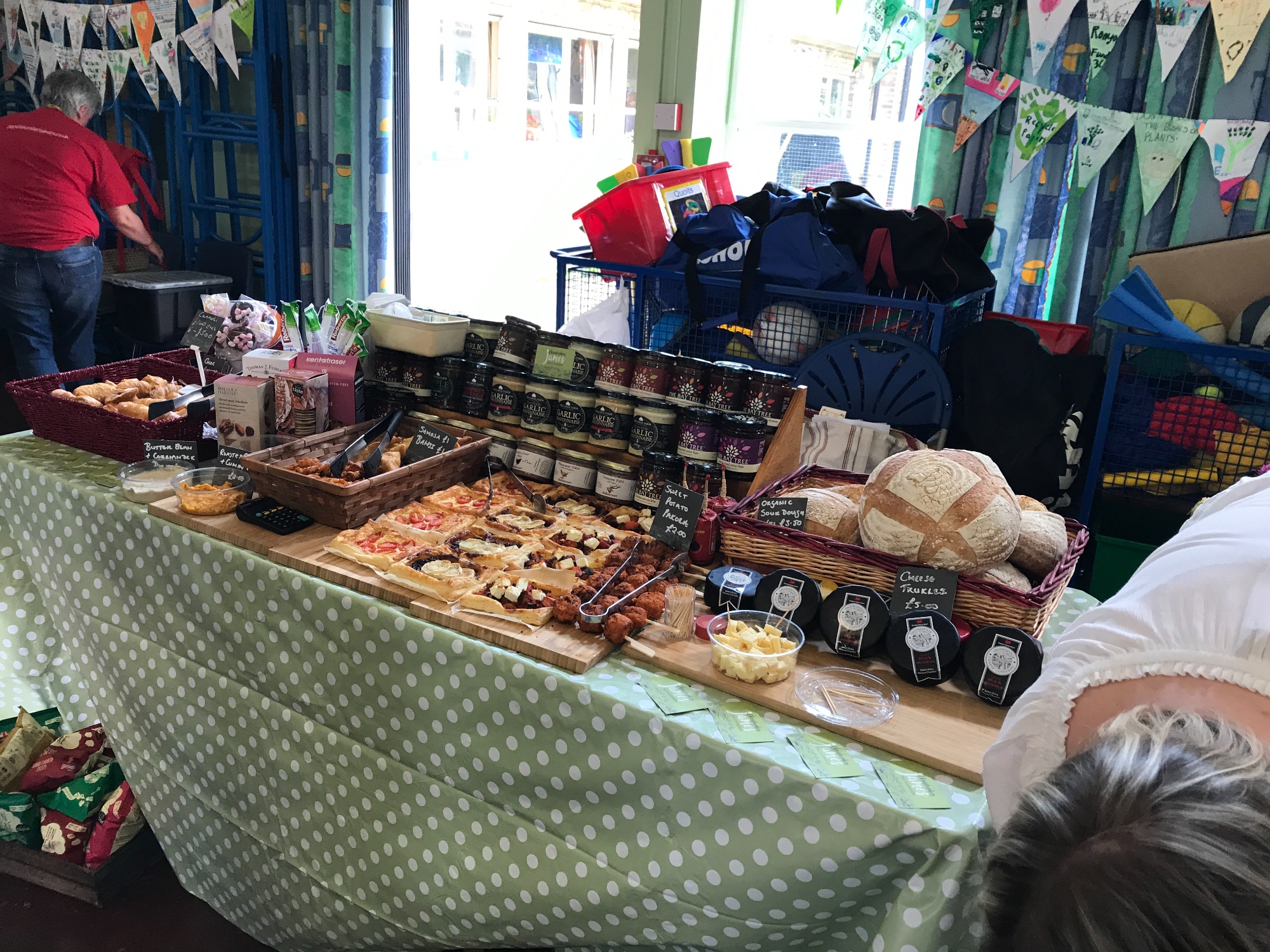 In May 2017 we held a very successful school farmers market. We invited lots of local producers to sell their locally produced food, children made things to sell and it was a great fund raising day. We would like to hold another similar event in 2019 - watch this space!