Food for Life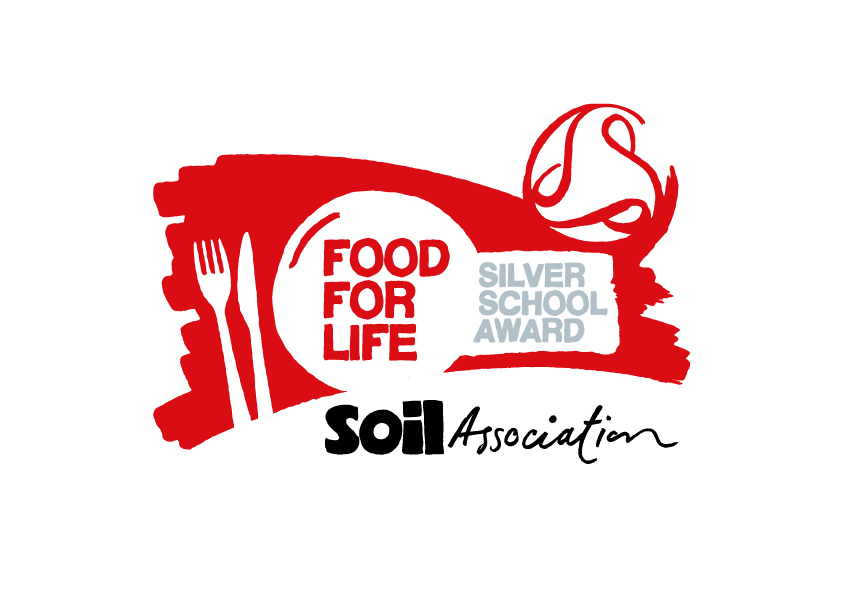 At Overdale Junior School we really want children to understand about healthy eating, learning to cook, gardening, farming and growing food.
Since joining the Soil Association Food for Life Programme about 5 years ago we have been on a very rewarding and wonderful learning journey involving the whole school community.
We were thrilled to gain our Soil Association Silver Food for Life
Award in September 2018 and we are working very hard towards our final Gold Award criteria by making school meals the norm at Overdale. We are delighted to be working with our new silver standard caterers LTS Catering, we have introduced new menus, a food pre-ordering system and meals cooked from scratch. We want to encourage even more children to have tasty school dinners. This will enable us to reach the prestigious Gold Award standard only given to a small number of schools across the country.
We also need to encourage children who are entitled to have free school meals to take them up. Finally, our caterers have agreed to help us provide a Gold standard menu when the numbers of children having meals increases. We had a special pizza event for a group of pupils cooking in the school kitchen in February 2020.
We improved our dining room experience by creating a large dining hall to share with the neighbouring Infant school, banished so called 'flight trays' and added a salad bar.
All 450 pupils have cookery lessons learning how to prepare and cook simple, predominantly savoury meals, using lots of healthy ingredients, and we have also established a popular after school family cookery club to encourage shared cooking at home.
Our school garden has flourished with hard work from pupils, staff and parents, and we regularly harvest organically produced vegetables, fruit, salad and herbs for our cookery lessons and school kitchen. We have some gardening lessons and there is an active gardening club.
Our staff have taken part in training for teaching cookery, sustainability, gardening and growing and we have hosted visits from other local schools such as Sandfield Close Primary, Marriott and Overdale Infants to celebrate and share our learning.
We have a hugely successful healthy Tuck Shop called Snackalicious which is run as business by Y6 pupils and ensure pupils have healthy fruity snacks every day. And we have undertaken large whole school projects like the development of our Sensory Garden (full of edible fruits) and our first ever School Farmers' Market was a huge success helping the wider community buy fresh, local and organic produce.
Our Food for Life journey has effectively transformed our food culture, permeating across the whole school curriculum, backed by an updated Food Policy, and including the wider infant and junior school communities. It continues to be a very rewarding partnership as we head towards our Gold Award.
LTS have just been awarded Food for Life Gold Catering Mark which means they can provide Gold school dinner menus across Leicestershire. This will happen in Oct 2019 and means we move a step closer to our FfL Gold Award!
In February 2020 we were asked to share our experiences with a delegation of cooks, teachers and public health representatives from Sweden who came on a four day fact finding visit to Leicestershire. We were able to share with them the work we do at Overdale and were very interested to hear about this.
Please use the tabs on the left to learn in more detail about all of the Food for Life activities.