Info for parents/carers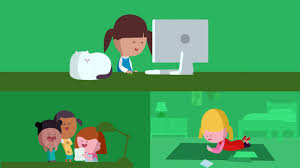 Overdale Junior School is committed to safeguarding and promoting the welfare of your child/ren and we hope that this 'Keeping Safe' section of the website has helped support you in having access to various resources too.
There are a variety of documents and resources developed by the NSPCC (and other well-known organisations) that you may wish to take the time to read. We have attached a range below.
Please note the documents in this section are parent/carer focussed and are not always suitable for working through with your child/ren due to the language used. Please see the Info for children section for those.
Should you have any concerns, and/or wish to discuss any of these subjects further, please do not hesitate to contact your class teacher or Mrs Hart directly.
Please also note the following local numbers:
SAFEGUARDING - USEFUL TELEPHONE NUMBERS

Children's Safeguarding and Quality Assurance Unit, Leicester City Council

0116 454 2440

Duty & Advice Service, Children's Social Care, Leicester City Council

0116 454 1004

Duty & Advice Service, Children's Social Care, Leicester City Council (Out of Hours)

0116 454 1004

Safeguarding in Education, Leicester City Council

0116 454 2440

Local Authority Designated Officer (LADO)

0116 454 2440

Leicester Safeguarding Children Board

0116 454 6520

NSPCC helpline

0808 800 5000

ChildLine

0800 1111