LTS Catering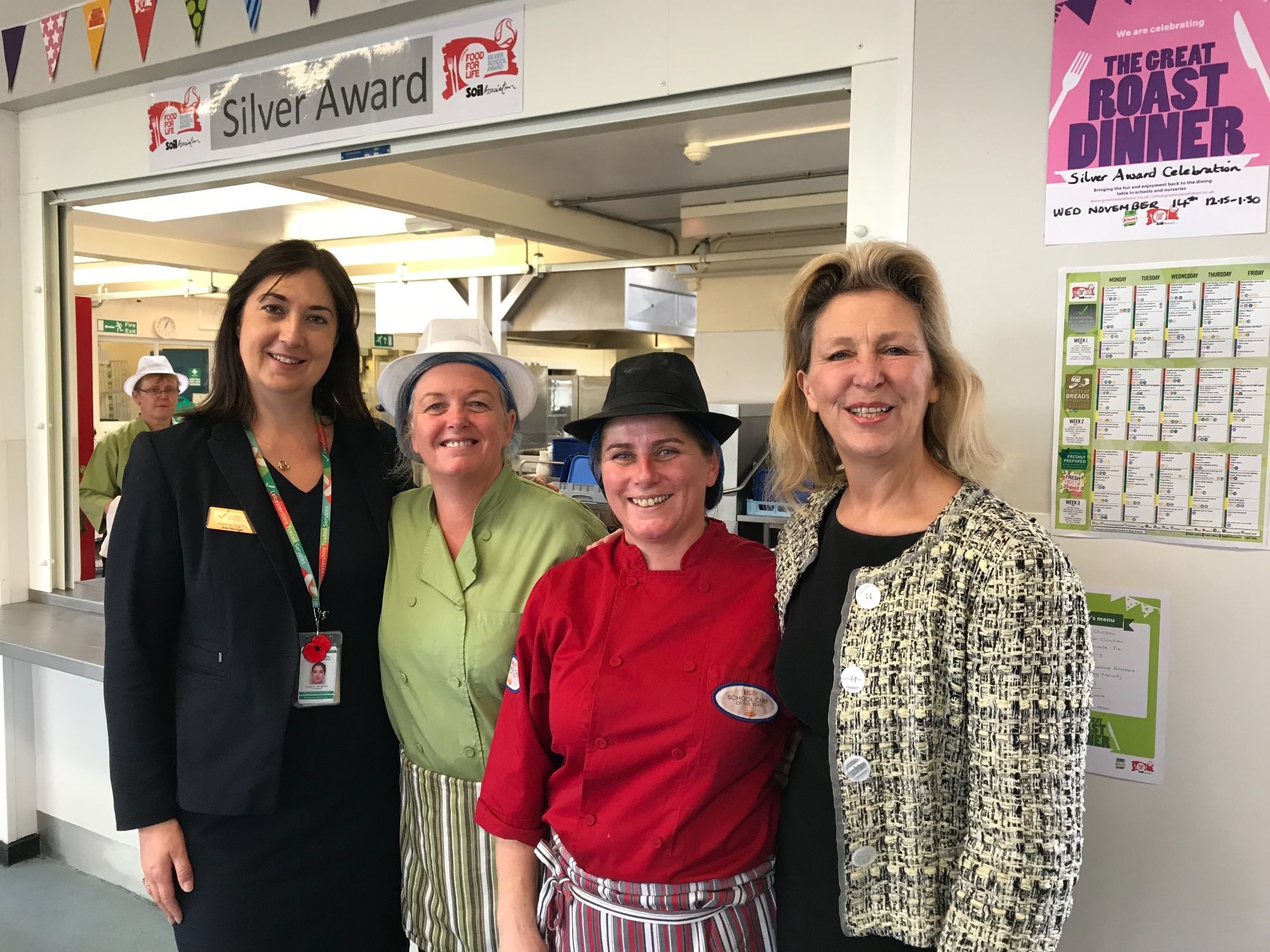 At the beginning of Sept 2018 we followed our Academy Partners and engaged the services of the Award winning Leicestershire schools' catering company LTS Catering to provide our school meals service. We retrained our original school cook and staff and introduced new menus with 75% of meals being made from scratch.
Our wonderful school cooks Mrs Linda Tanner and new LTS Area Manager Mrs Paula Hurst are working extremely hard to provide hundreds of healthy, nutritious and tasty meals to school pupils every day. Along with the kitchen staff they cook the majority of meals from scratch using fresh seasonal/local/organic and responsibly sourced ingredients. They offer a variety of daily baked breads. LTS Catering, who have the Gold Food for Life Catering Mark, introduced new menus, and a daily pre-ordering system to avoid wasting food and reduce costs. Children eat from crockery and can spend time chatting while they eat. Lunchtime is not a quick sandwich, but a tasty two course meal served on a plate. We aim to make school meals the norm for all of our pupils. Two years ago the infant and junior dining room was knocked into one large dining area so pupils from both schools could eat together. We are lucky to get new green fold away tables/benches to replace the rather eclectic mix of tables and chairs we had before.
As a result of introducing healthier, freshly cooked meals using quality ingredients we were finally able to gain our Silver Food for Life Award in September 2018, which we had been working on for 3 years since achieving our Bronze Food for Life Award in November 2015.
LTS Catering has breathed new life into our school meals, with new ideas and menus to suit the tastes and needs of all of our pupils. We have reintroduced Halal meal options and we aim to ensure all vegetarian children get a choice of food. If your child has any dietary requirements please let the office know and they will contact the caterers. In addition the school cooks are always open to ideas to promote school meals. We have regular meetings with the school council SNAG group and the school council has a Menu suggestion box available to everyone at all times. Our catering company have introduced a large number of opportunities to encourage families to eat together (please see Diary Dates) including lunchtime and evening meals.
For further details on the LTS Catering Service and team please visit the LTS Catering page on the site here.