Parents Association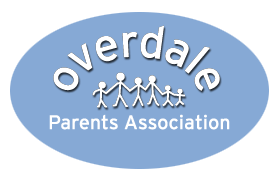 Overdale Parents Association is a Registered Charity (Number 1120901) which runs events and activities to raise funds for both Overdale Junior School and Overdale Infant School and provides a link between parents, carers, children and the schools' staff.
All parents of Overdale Junior and Infant School pupils are members of the Overdale Parents Association, and we look forward to seeing you at forthcoming PA meetings and events.
For up-to-date news on events and meetings please follow us on Facebook (OverdalePA) or our Twitter account @Overdale_PA.
To contact us email overdalepa@gmail.com, or drop a note in at the school office.
---
Forthcoming events
Next PA meeting will be in September - date tbc.
We're always looking for new ideas so please come along to the meeting, or email us your suggestions at overdalepa@gmail.com.
New Newsletter will follow shortly for details of this years events. Details always come out in book bags prior to an event, inviting you to help and of course attend!
---
Overdale 100 Club
The Overdale 100 Club has better odds than the National Lottery and raises money for your child's school too. It costs just £3 a month, with half of the takings forming the 'prize pot'. There is one draw each term, with three prizes of 50%, 30% and 20% of the total 'prize pot'.
If there are 100 members in the 100 Club for a year, the prizes will be £300, £180 and £120 each term; 50 members will generate prizes of £150, £90 and £60. So, the more people that are in the 100 Club, the higher the prizes and the more money we raise for the schools.
For your chance to win, join the Overdale 100 Club now; you can pay by monthly standing order - use the link below to download an application form.
---
PA Committee 2021-22
The following committee was elected at the Sept 2021:
A number of volunteers and fete committee members were also noted at the AGM meeting, thank you.
We couldn't operate without volunteers, so if you can spare some time to help at any of our events please get in touch.
To contact us email overdalepa@gmail.com, or drop a note in at the school office.