At Overdale Junior School, we are committed to safeguarding and promoting the welfare of our pupils. We work very hard to ensure children learn in a safe, caring and enriching environment. Children are taught about how to keep themselves safe at school, at home, out of home and online. We teach pupils about developing healthy relationships and how to avoid situations that might put them at risk.
Safeguarding is everyone's business and everyone's responsibility to promote the physical, mental and emotional wellbeing of children. If you have any concerns or need advice about any concerns you have for a child that attends Overdale Junior School you can email safeguarding@overdale-jun.leicester.sch.uk with your contact details, and we will get back to you. This email account is monitored daily including weekends and holidays.
You can view our Safeguarding policy here for more information: Policy
Our Head Teacher, Mr Matt Evans, is the Designated Safeguarding Lead for the Overdale Junior School Site, however we have a number of Deputy Designated Safeguarding Leads: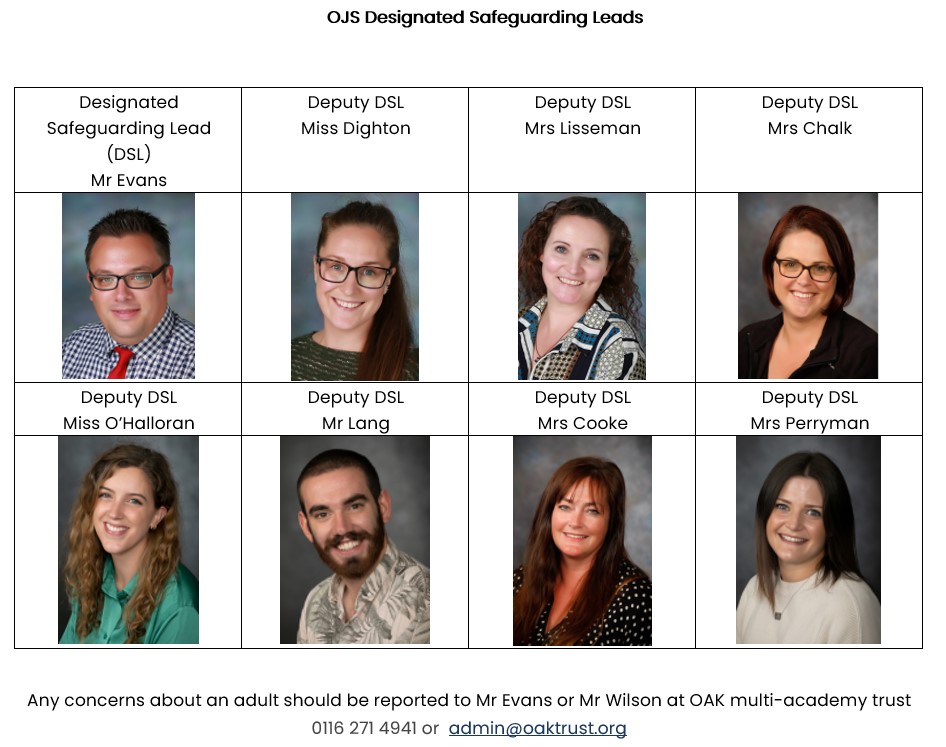 Our designated safeguarding Governor is Mr Smith (Chair of Governors)
Early Help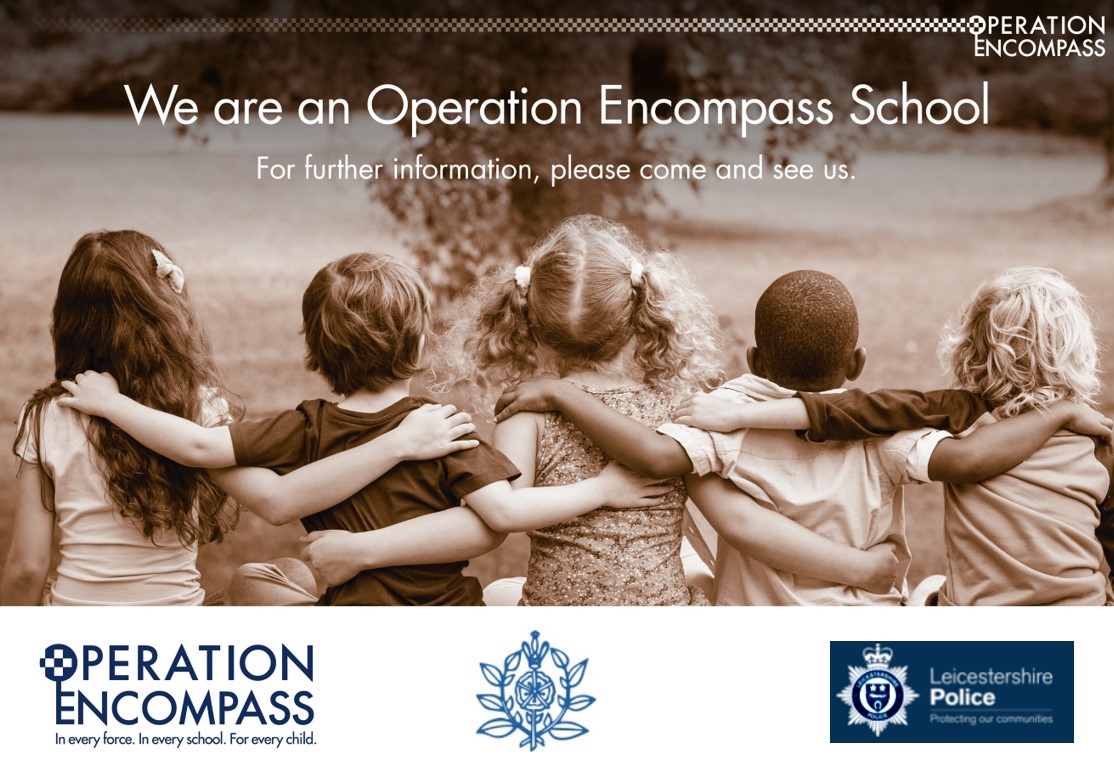 Operation Encompass
Our school is part of Operation Encompass which is a national scheme that operates jointly between schools and police forces. Operation Encompass is the reporting to schools, prior to the start of the next school day, when a child or young person has experienced domestic abuse.
As a school we have ensured that a member of our staff, (Designated Safeguarding Lead) known as a Key Adult, has been trained in the Operation Encompass procedures allowing us to then use the information that has been shared, in confidence, to support the child/ren in our care.
The Domestic Abuse Act 2021 identifies children who experience domestic abuse as victims of domestic abuse in their own right. We are keen to offer the best support possible to all our pupils and we believe this will be extremely beneficial for all those involved.
If you would like to talk to a member of staff about domestic violence or any safeguarding concerns, please either call the office (01162883736) or email at safeguarding@overdale-jun.leicester.sch.uk and request a call from a DSL and we will get back to you as soon as we can.
Visitors:
Safeguarding is everyone's business. As such we expect all staff, volunteers and visitors to share this common commitment. If you are due to visit the school we ask that you please take the time to read the information leaflet below. The leaflet contains information about our expectations of you whilst visiting the school. It gives information about our safeguarding and emergency procedures. You may wish to print it so that you can read it again if you need to.