School performance
Ofsted have graded Overdale Junior School as a GOOD school. (September 2013), reporting that Standards are well above national averages, with particular improvement in mathematics in the last year" and "Teaching is good. Staff have strong working relationships with pupils and offer them lots of praise and encouragement."
We are proud of our achievements and our staff and pupils are committed to the school and its aims, resulting in a happy and positive learning environment that fosters creativity, rewards hard work and encourages everyone to rise to a challenge.
If you would like to discuss SATs results, please make an appointment to come and visit us.
More detailed data can be found here: Gov.uk OJS Sats Results
2021-2022
The government will not publish KS2 school level data for the 2021 to 2022 academic year. They have archived data from the 2018 to 2019 academic year because they recognise that the data from that year may no longer reflect current performance.
SATs 2018-19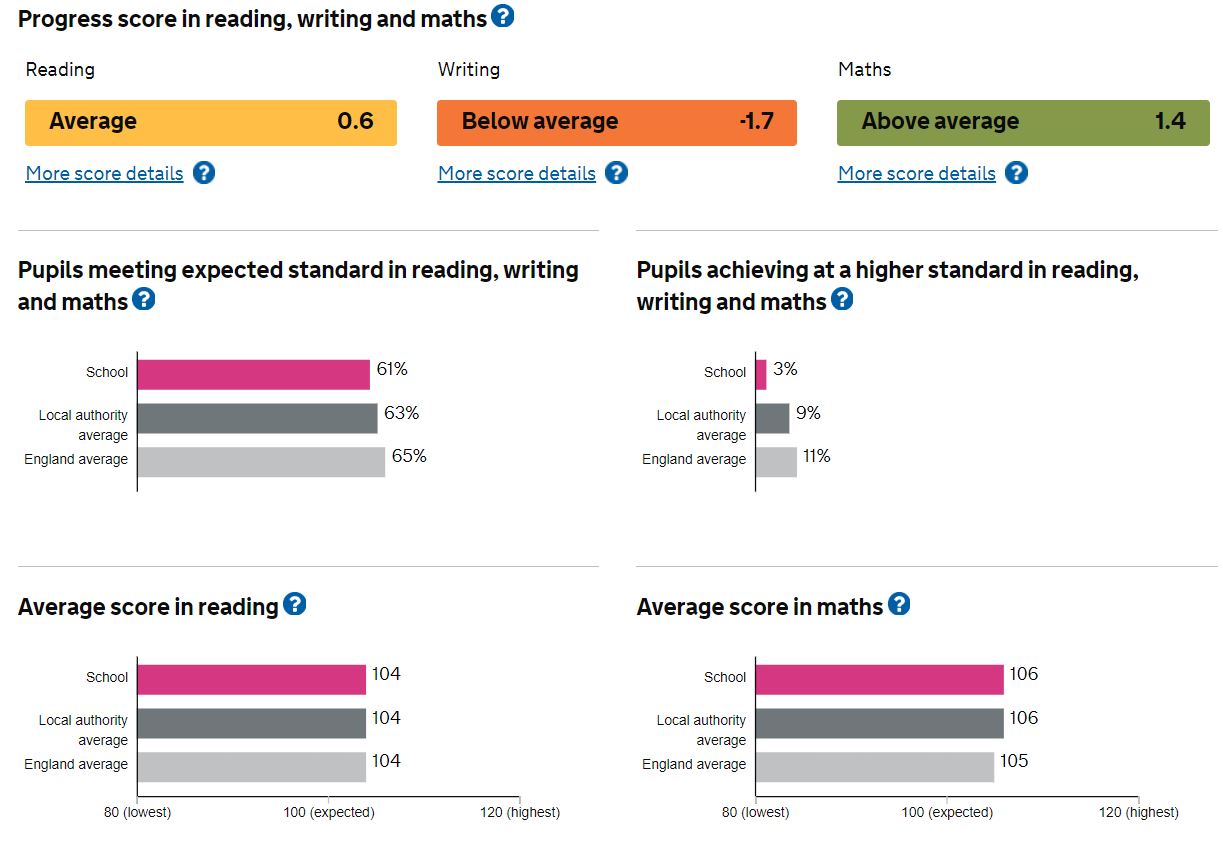 DforE Statistics
Ofsted Report, September 2013