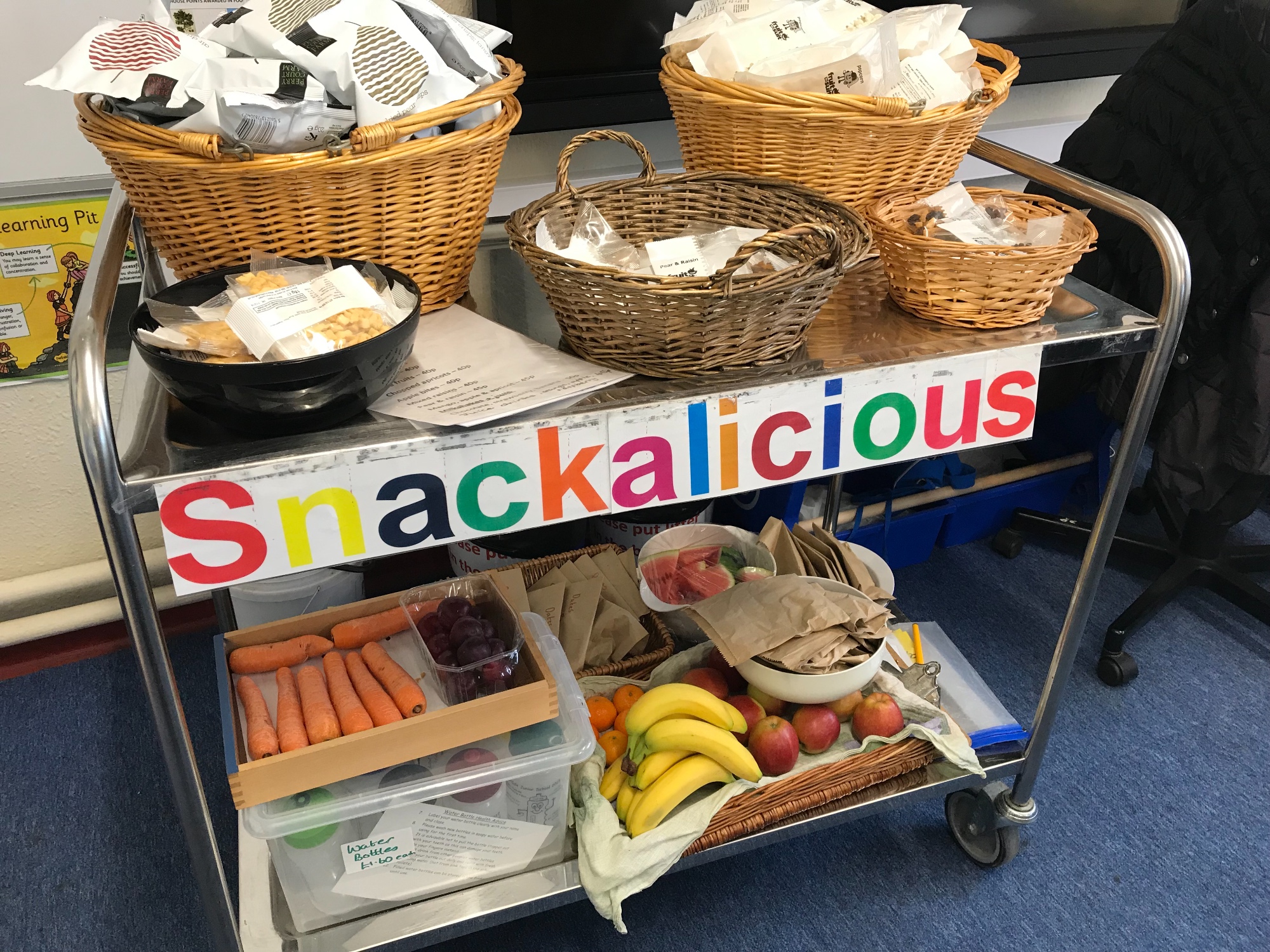 Y6 children have the opportunity to be entrepreneurs and run their own healthy Tuck Shop business called Snackalicious .
The children take on different roles including stock control, purchasing, marketing and sales managers. They sell a variety of fresh fruit, dried fruits and vegetable crisps/plain popcorn and milkshakes - all Government approved healthy snacks.
The business makes around £300-400 profit a year which goes back into healthy eating projects and charity. Each year a new group of children take on the responsibility of running the shop with Mrs Cooper leading them.