Walking to School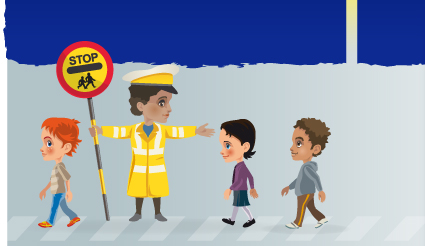 Overdale's school street is back!
The school street on Eastcourt Road and Northfold Road, alongside the one-way on Ashclose Avenue, are both still operational.
Here is a quick reminder of what's in place, and some tips for getting to school:
School Street on Northfold and Eastcourt Road is closed Monday to Friday during school run times (8-9am and 2:30-4pm). Only residents, the emergency services and those eligible to receive a School Street access permit, will be allowed to pass into the closure. If you do so without a permit – you could be fined.
Ashclose Avenue one-way - You'll notice we've swapped the large red and white barriers for bollards; these should help discourage anti-social behaviour.
Park and stride: Knighton Park is open to use before and after school. The walk to school is less than 10 minutes to both the Ashclose Avenue school entrance and the main school entrance, on Overdale Road. Leicester Bowling club will hopefully be relaunching when we can confirm that we have support to open and close the gates at school run times. If you can help spare some time to help, please let your school office know.
Things to remember:
We love active travel! Remember that walking, wheeling, cycling and scooting is best, but, if you have to drive, please use a park and stride. If the park and stride is too far for you, try parking a few streets away and aiming to walk the last 5 minutes to school.
Reducing traffic outside of schools, not only benefits the people living in the area but also goes to help reduce other problems such as reducing carbon emissions; helping people become more active to improve their physical and mental health and reducing air pollution. EcoOverdalers – we salute you! We need your help to share these important points on pollution!
Removing cars from the area makes the school run safer. Period.
Active travel; walking, cycling or scooting to school creates extra time to share with you children, to talk about their day, practice those spellings or catch up with friends.
If you do need to drive, be kind and considerate to our neighbours: don't park across driveways, on yellow lines (zig zags or straight ones) or on pavements.
Look out for further updates in school newsletters and on the school website, a park and stride relaunch will hopefully be on its way soon.
Thanks again for everyone's support.
Safer Healthier Streets Team, Leicester City Council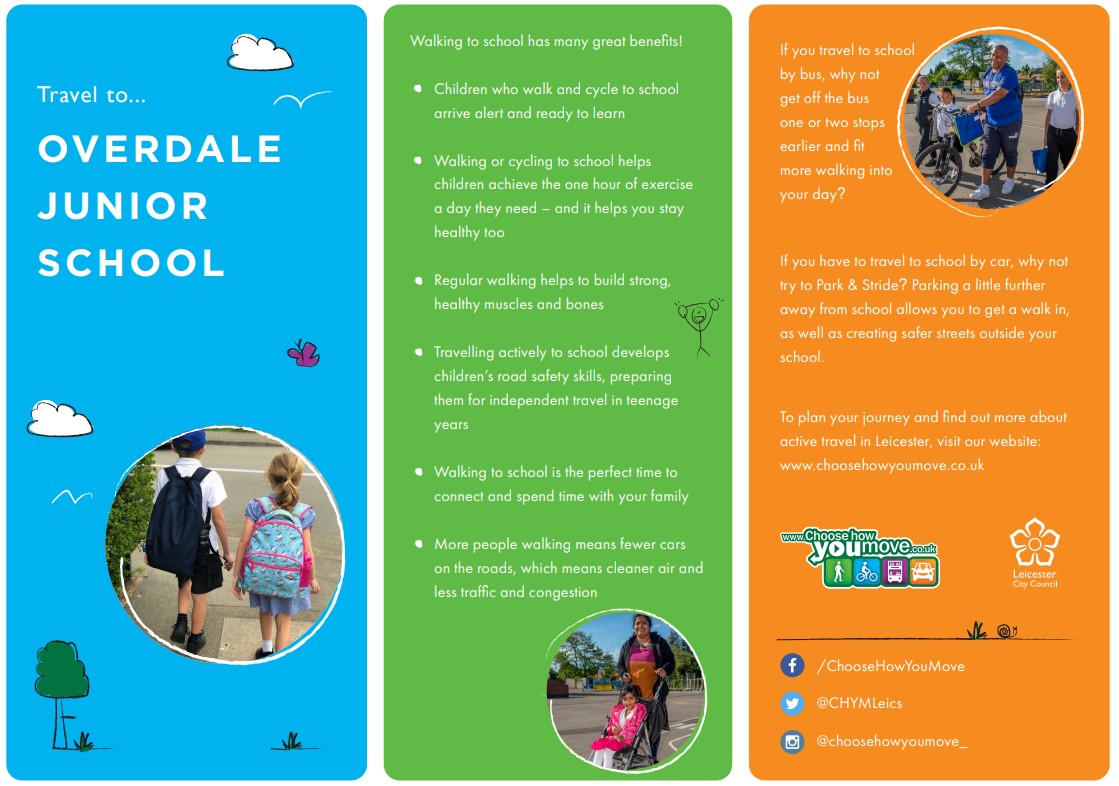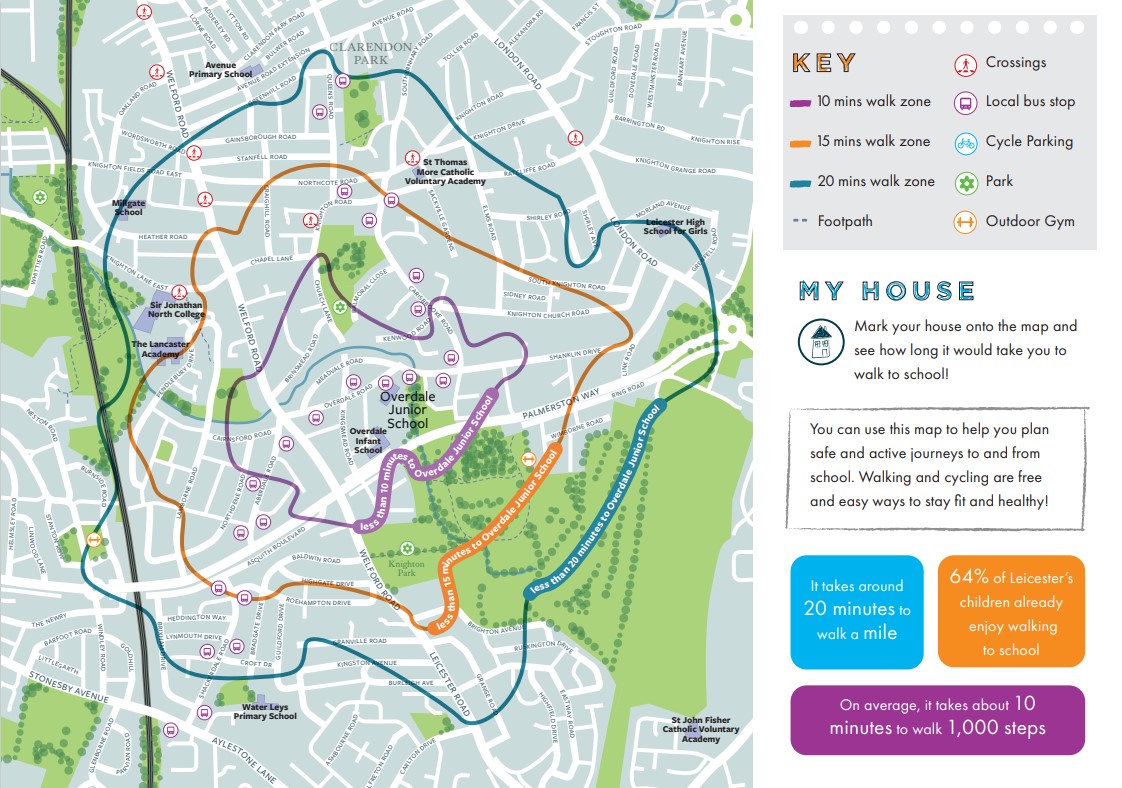 Who can walk home alone?
Although many children of Primary age are accompanied to and from school by an adult or older sibling there are a number of our older children who are able to make their own way. We fully support the children becoming more independent and hope that this section will help with their confidence in doing so.
If you are considering whether it's the right time for your child to manage going out alone take a look at the document below titled 'Is my child ready to go out alone?' developed by the NSPCC. It has some useful questions and checklists you can work through with them.
Please also work through the 'Road Safety - Tales of the Road' document below for top highway code tips for young road users.
A useful website to visit is the Department of Transport who have developed the THINK! campaign. Educational pages include a wealth of road safety information and resources for pupils, teachers and parents.
If you fancy playing some games to check your knowledge of road safety visit the 'Tales of the Road' website!
Look at these resources below with your child too.
For those in Y5 and Y6 that choose to walk to school, have a look at the information on the NSPCC website to help you travel safely. Keeping children safe at school | NSPCC