Walking to School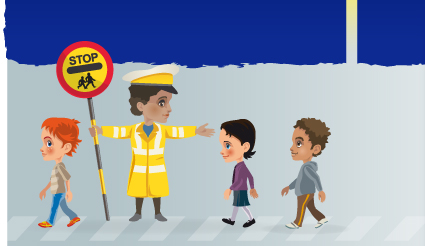 Although many children of Primary age are accompanied to and from school by an adult or older sibling there are a number of our older children who are able to make their own way. We fully support the children becoming more independent and hope that this section will help with their confidence in doing so.
If you are considering whether it's the right time for your child to manage going out alone take a look at the document below titled 'Is my child ready to go out alone?' developed by the NSPCC. It has some useful questions and checklists you can work through with them.
Please also work through the 'Road Safety - Tales of the Road' document below for top highway code tips for young road users.
A useful website to visit is the Department of Transport who have developed the THINK! campaign. Educational pages include a wealth of road safety information and resources for pupils, teachers and parents.
If you fancy playing some games to check your knowledge of road safety visit the 'Tales of the Road' website!
Look at these resources below with your child too.
For those in Y5 and Y6 that choose to walk to school, have a look at the information on the NSPCC website to help you travel safely. Keeping children safe at school | NSPCC